D.C. Political Class Pays People to Take Leave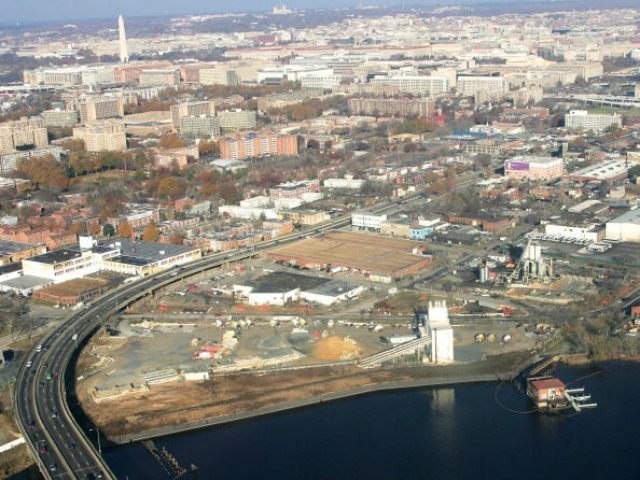 This week newly elected D.C. city council members, David Grosso and Elissa Silverman, proposed what they take to be a model of progressive legislation,
a mandatory 16 week paid leave
for maternity, paternity,
transexual surgery

,
death of a parent, returning from military service, and other major life events believed to make returning to work difficult.
The program would be paid for by a new tax on employment, a new local FICA-like tax, which proponents claim will be less than 1 percent. As Silverman notes, extensive government imposed paid leave is on President Obama's wish list for a transformed and government controlled America.
Or perhaps Silverman's statements aren't as straight forward as they appear.
Grosso and Silverman, both white, were technically elected to the city council as Independents, kind of the D.C. equivalents of Senator Bernie Sanders, particularly in Silverman's case. Each found it convenient to run as an Independent rather than as a Democrat because of D.C.'s local idiosyncratic election laws, where at least one city council seat must be held by someone not in whatever party (i.e., in D.C., the Democrats) is in the majority.
While the hippie-ish Grosso, with a mane of long wavy brown hair, rode the popular movement to decriminalize marijuana in the District to his electoral victory, Silverman is more of an old line socialist, who will adopt any guise that will get her into power.
In 2014 Silverman switched registrations to run as an Independent (the then current holder of the set-aside, non-Democrat, seat, David Catania, was leaving the city council to make a failed bid for mayor). Silverman was elected – with only 12 percent of the vote, all she needed in a crowded field in the special, set aside, race.
Supporters of the law, including Silverman, are already discussing how the new paid family leave policy will be a model that can be copied by other cities. This is unlikely. Like Silverman's (and to a lesser degree Grosso's) shifting political masks and guises, the paid family leave policy is not what it seems.
This is because D.C. is a deeply weird city, very unlike most American cities, with an almost apartheid like economy.
On the one hand, west of the Anacostia River, are mainly non-black, law and graduate school educated bureaucrats, lawyers and lobbyists, who for over two decades have been moving into D.C. at a rate of 1,000 new residents a month. These people have almost no unemployment – indeed they move here only after accepting jobs with government agencies or law firms. Their neighborhoods have almost no foreclosures. Their property values, and rents, have never fallen, even during the real estate crash back in 2008.
Additional sections of D.C.'s urban elite are employed by government contractors.
It's hard to find the number of D.C. residents who work for a government contractors or the number of people (including people from the Maryland and Virginia suburbs) employed at a location inside D.C. by a government contractor.
So when these people's employers – government agencies, contractors billing the government, and lawyers and lobbyists billing people who receive the government contracts and other benefits – pay a new tax to give D.C. yuppies expanded paid leave, the American taxpayer will be paying for it. Most other cities wouldn't be able to shift the cost of paid leave off onto American taxpayers generally.
It mainly just means that once again businesses will not be offering jobs in Anacostia and other poorer parts of D.C., to the chronically unemployed long-term residents who don't have law degrees. If they have to pay extra taxes to operate in D.C. they'll just operate in Maryland or Virginia. And poor black residents in D.C. will eventually move to neighboring Prince George's County, or to North or South Carolina or some state where they have family. And they won't be voting for Anita Bonds or other holdovers from the old Marion Barry machine. Many will never be eligible for paid family leave because they won't have a job to take leave from.
Today in D.C. failed public schools and minimum wage laws conspire to make it so many D.C. yuppies don't have to meet many black people in a city that is 50 percent African American. Most of the jobs someone with a high school education could get are being replaced by self-check out kiosks.
D.C. "progressives" no longer have to see those whose lives and futures were stolen by the regulatory state's eradication of opportunities or the government sector teacher's unions elimination of quality education. They don't have to experience any guilt or be pricked by thoughts about why trillions of dollars of welfare statism haven't made things much better.
"Paid family leave" amounts to paying black people to leave town.
The Democrats have enacted The Plan.